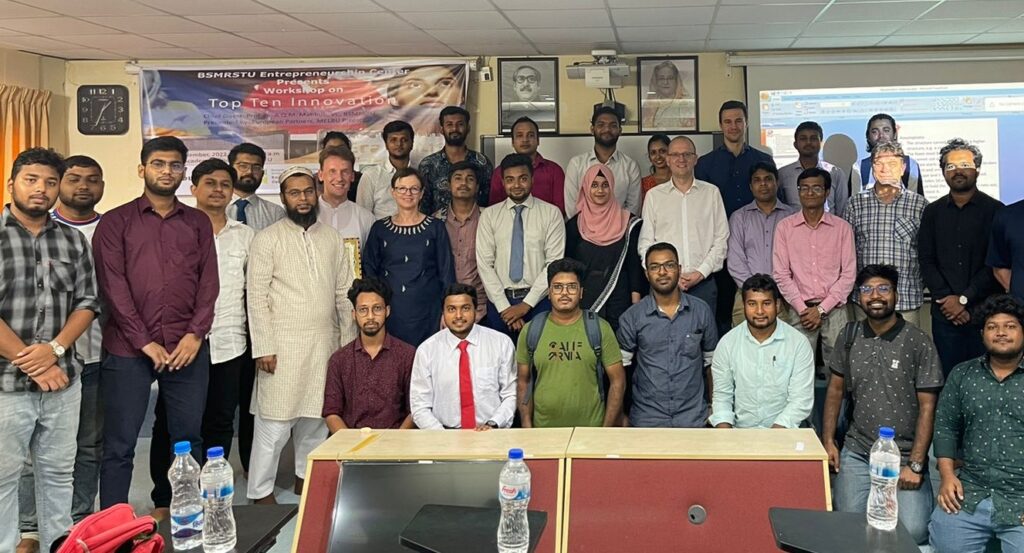 After the successful stay of the Bangladeshi partners in Germany in August 2022, the European partners of the MELBU project went on a project dissemination trip in September 2022 to Bangladesh as a next step.
The main purpose of the trip was to present the results of the project as part of one of the three dissemination activities in the project.
During the stay in Bangladesh, there were workshops with Bengali students, discussions with Bengali academics and entrepreneurs, and visits to Bengali universities – project partners: KU, BSMRSTU, JUST, NWU, NUBTK and KUET.
The trip was a success, as evidenced by the collection of positive feedback on the project's results from students, professors and entrepreneurs from Bangladesh, who got familiar with the developed course on entrepreneurship, the crowdsourcing platform and the activities of the centers for entrepreneurship support in Bangladesh, created as part of the MELBU project.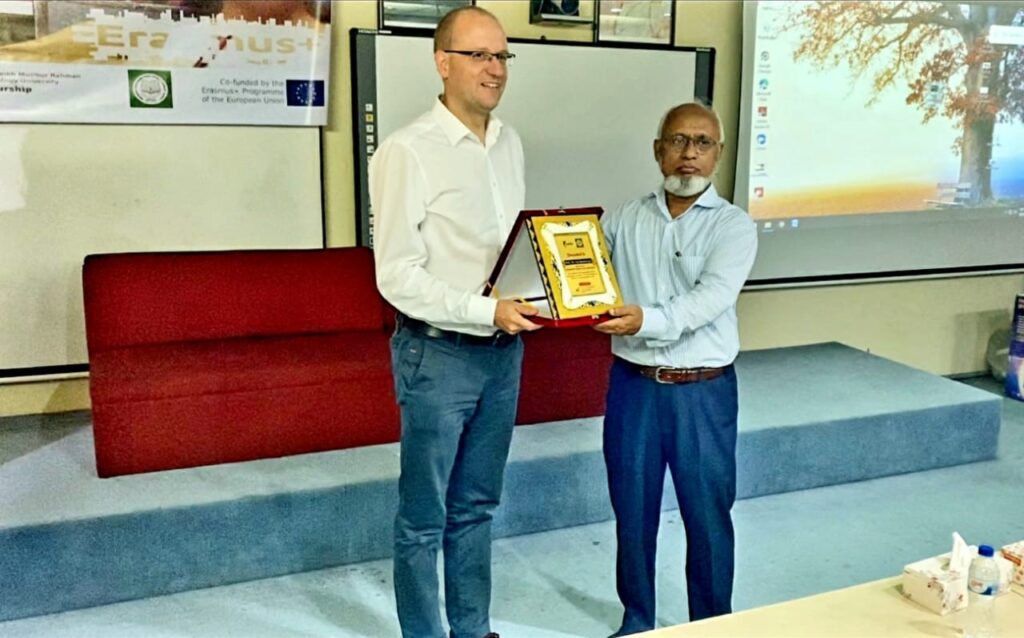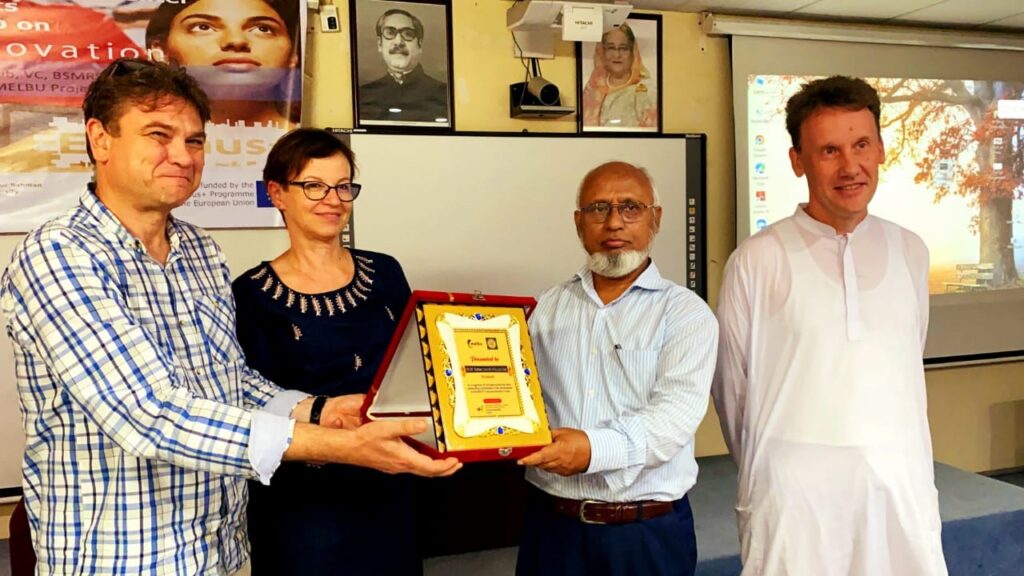 The project dissemination trip was co-funded by the Erasmus+ Programme of the European Union within the project "More Entrepreneurial Life at Bengali Universities".