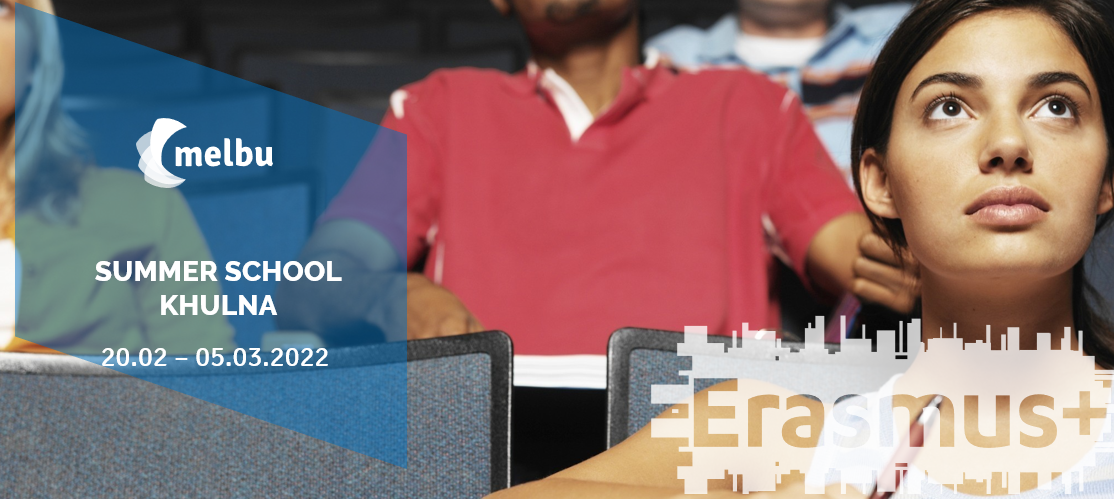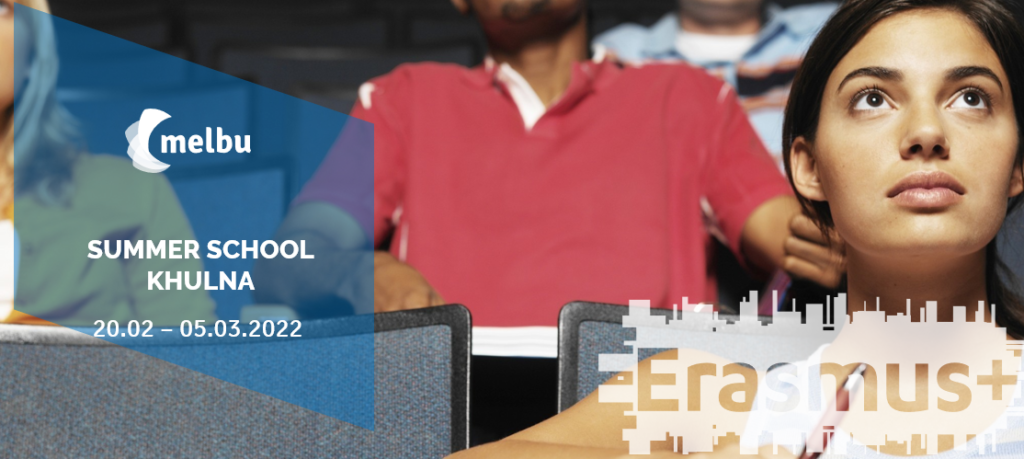 MELBU partners are excited to announce the first international summer school in the framework of MELBU project. 
The summer school is dedicated for all students passionate in solving problems or committed to becoming an entrepreneur and innovator. Our unique 14 days Sommer School program teaches all knowledge, skills and tools needed to start a future business as an entrepreneur. The program includes hands-on workshops in combination of lecture and workouts from experienced trainers from Poland, Germany and Bangladesh. The sessions are interactive and every day is an opportunity to learn about different tools and techniques to transform business ideas to business cases practising skills in interdisciplinary teams.  
The International Summer School will take place in Khulna (Bangladesh) from 20th of February to 6th of March 2022. As a student of one of our participating MELBU partner universities, you will meet students from Germany, Poland and Bangladesh and extend your network. 
Co-funded by the Erasmus+ Programme of the European Union, the project More Entrepreneurial Life at Bangladeshi Universities (MELBU), is inviting you to participate! 
WHAT IS IT ABOUT?
14 days hands-on workshop in combination of lecture and workouts on the following areas: 
Ideation, Creativity and Innovation Management 

Entrepreneurship and Start-up Management 

Entrepreneurial Leadership Development
WHAT'S IN IT FOR YOU?
Learn and train your skills in entrepreneurship, innovation and leadership

Develop your business ideas in an international team

Meet international entrepreneurs from Bangladesh, Germany and Poland

Networking and idea sharing
Learn More: Program International Summer School Khulna